Thailand
is an emerging economy and considered a newly industrialized country, Thailand is the second largest economy in Southeast Asia after
Indonesia
. The country's foreign trade volume also ranks second in Southeast Asia. Industry and services are the two main sectors of the country's GDP, and telecommunications and new services trade are the focal points for industrial expansion and economic competitiveness.
In China's trade with Thailand, electric hoists and manual hoists are indispensable equipment in the industrial industry. A large number of products are exported to Thailand every year. According to Chinese customs data, in 2021, Thailand imported 6.07 million US dollars from China. Electric hoist and $4.18 million manual hoist. As a light lifting equipment, hoists are widely used in various industries. According to different work scenarios, different types of designs will be differentiated. As an excellent crane supplier in China, Dongqi Crane has a good reputation in the supply of hoists. With more than ten years of service experience in Thailand, various types of hoist products can meet most of the needs of customers. If you have any questions or needs about our products, you can leave us a message on the website or tell us by Email: sales010@cranesdq.com
Types of electric hoists imported from Dongqi in the ThailandMD1 Double Speed Electric Hoist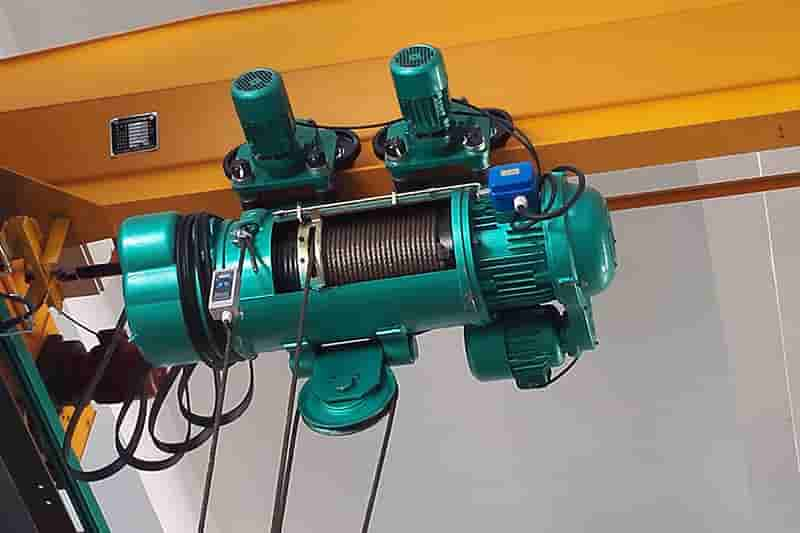 Double speed electric hoist is a small-sized lifting equipment, which is installed on the single girder, bridge cranes, gantry cranes, jib cranes for material handling. As one of the commonly used material handling equipment, the double speed electric hoist is usually used in factory, mining, railway, port, and storage, etc.
CD1 Single Speed Electric Wire Rope Hoist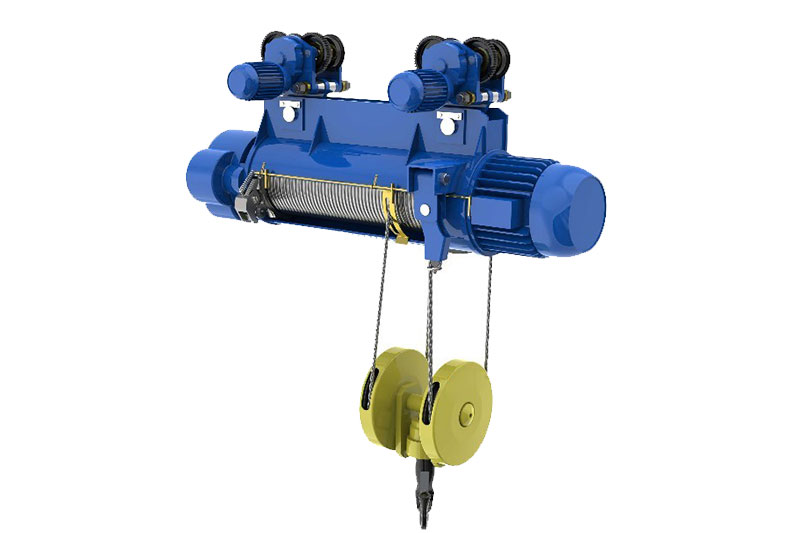 Electric wire rope hoist is a type of material handling equipment, installed on a single beam crane, linear curve strander beams or it can be used at the hoisting mechanism of double beam crane, gantry crane, linear crane for material handling by industrial and mining enterprises, railways, and warehouses, etc. The lifting capacity of single speed electric wire rope hoist is 0,5 to 32 ton and the working class is M3 and M4
European Electric Hoist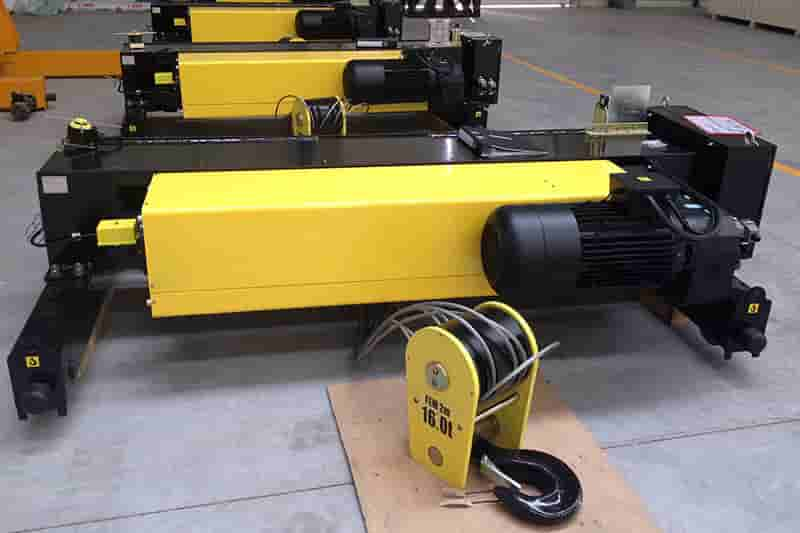 Electric Chain Hoist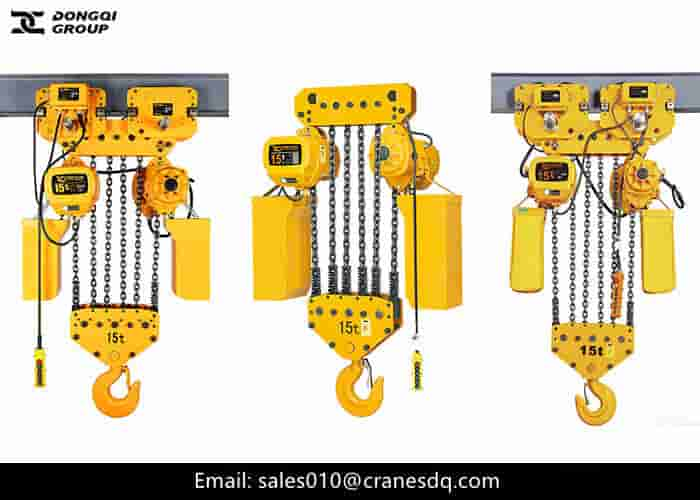 Electric chain hoist is a light and small lifting equipment for material handling. Electric chain hoist is mainly consisted of motor, transmission mechanism and chain wheel, etc. Electric chain hoists from DQCRANES have the features of beautiful outlook, solid durability, and international technology, etc.
Manual Chain Hoist / Chain Block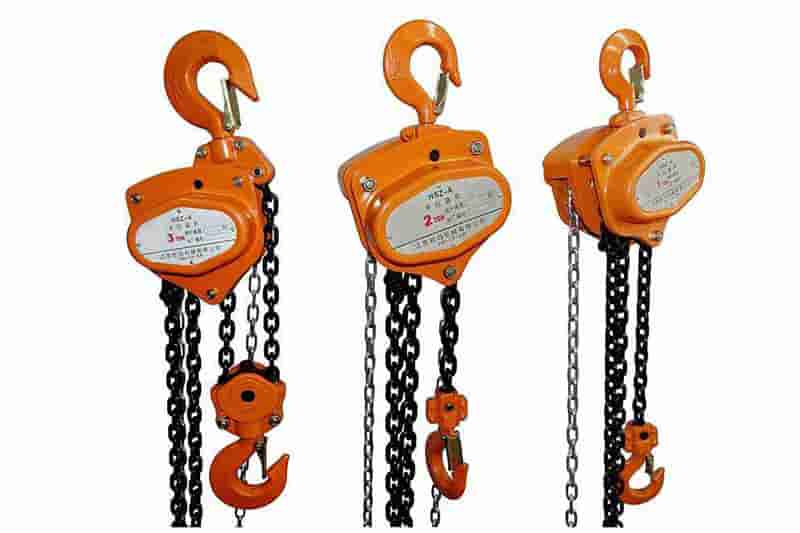 Manual chain hoist / chain block is one of the most economical material handling equipment with features of hand operation, simple structure, cost-effective, widely application, etc. What's more, the spark resistant features, such as, stainless steel, bronze hooks, chains, wheels, etc are available to manual chain hoist / chain block. The lifting capacity of manual chain hoist / chain block is 0.5 to 100 ton
Low Headroom 10t Electric Wire Rope Hoist for sale Thailand
Low Headroom Electric Wire Rope Hoist is the newly developed type which is specific to the box type beam but not the traditional I beam. You can benefit from shock absorption and noise reduction. What's more, the distance for the gauge can be adjusted. This products, by its newly unique design and great originality, have gained a good reputation among users in China and abroad.
1t Truss Motor 380V Hoist Electric Chain Hoists for sale Thailand
The truss gantry crane is widely applied to material stocks area, cement plant, granite industry, construction industry, engineering industry.
Through continuous innovation, we have completed the development layout in the field of manufacturing the 2 ton electric hoist jib crane, pillar jib crane price in india, 1 ton electric chain hoist for sale. We always focus on customer needs and develop and manufacture products that satisfy customers. Customers are welcome to put forward their valuable opinions on our products and services. We can quickly respond to customer needs and solve customer problems immediately. Our fast and efficient service tenet makes every customer rest assured. We are based on an experienced and highly educated technical team.
20t High Speed Different Tonnage Crane Electric Winch for sale Thailand
20 ton winch is typically designed for lifting and pulling purposes in a variety of fields and sectors, such as construction, mine and marine. According to motive power, it comes in two main configurations: electric winch and hydraulic winch. We have a professional sales team and technical team to help you choose the winch suitable for your project.
Electric hoist sold to Thailand